If you are a small business owner in Southern Colorado, chances are that you have felt the frustration caused by deficiencies in technology. Technology deficiencies can lead to costly errors, inefficiencies, and data loss. This month we will examine five areas where small businesses benefit from optimizing their tech and how managed IT services can fill in the gaps.
Deficiencies in Technology Increase Security Risks
All companies are susceptible to cyberattacks, but small businesses are particularly vulnerable due to the lack of security infrastructure and expertise that larger organizations possess.
Small businesses often don't have access to the same resources as larger companies, meaning they may not have the tools to protect themselves from cyber threats. This can lead to cyber criminals exploiting these weaknesses to gain access to sensitive information or disrupt operations.
And the worst part, many small business owners have yet to learn where their security risks lie, so they are unable to do anything to fix them before a breach occurs.
Deficiencies in Technology Can Affect Data Backup and Protection
Data backup and protection can be a significant challenge for Southern Colorado small businesses because they often do not have the staff or budget to implement a proper backup strategy. As a result, they are left vulnerable to data loss.
Reflect briefly on what data loss could mean to your small business. You may lose the research on a project that you have been working on for months, your accounting history for the past year, or your entire customer database. For most small businesses, any of these scenarios would result in catastrophic losses. If you are relying on old, outdated, or deficient technology for data backups, you have a lot to lose.
Related: Five Ways To Cure Office Technology Headaches
Outdated Tech May Be Deficient Tech
Using outdated technology can harm small businesses in several ways. Outdated technology can lead to slow speeds, overspending, security problems, downtime, and an inability to upgrade or access support. Put simply, outdated technology creates deficiencies in technology.
This type of technical deficiency can cost your small business outdated technology by keeping employees from achieving higher productivity, negatively impacting customer experience and usability.
Using Tech That is Not Suited to Your Small Business
Even the most up-to-date technology can be deficient if it is not suitable for your small Colorado business. Unsuitable technology can lead to decreased productivity as employees struggle to use tools that are not appropriate to their needs.
The cost of unsuitable technology can be high, as businesses can end up overspending on products and services that don't meet their needs (and isn't that the definition of deficiency?).
Finally, unsuitable technology can lead to increased security risks, as systems may not have the necessary protocols to protect data and customer information, such as HIPPA compliance.
Integrating Different Technologies to Work Together
Integration issues can arise when small businesses use different technologies that don't work well together. Many small businesses need more resources to research and evaluate the technologies they use and how to troubleshoot issues when these technologies integrate. A lack of resources can also lead to vulnerabilities like data silos and other issues.
Tech Term Explained: Data Silo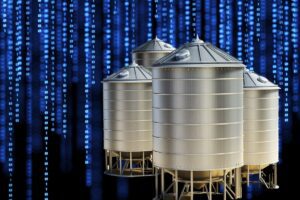 Data silos are groups of organizational data available to only one person or internal team. A mix of technology and organizational issues, such as limited access to the right technology and a lack of collaboration between teams, often causes data silos. These, in turn, create problems for organizations by limiting access to data, causing inefficiencies, and complicating customer service interactions.
These integration issues can also affect how small businesses adapt to new technology and their ability to optimize its use. At Amnet, we often hear from small business owners who were promised great results from technology companies. But when the time came to integrate the new tech into their existing systems or troubleshoot issues, their sales representative refers them to YouTube videos, FAQs, or worse yet, is nowhere to be found.
How A Managed IT Service Provider Can Fill the Gaps Left by Deficiencies in Technology
Amnet is a managed IT service provider helping Southern Colorado companies address deficiencies in technology in several ways.
The first thing Amnet does when we receive a call from a small business owner is to perform a technology assessment and network audit. By getting to know you, your company, and what you currently have (and do not have) in terms of technology, we can better assist you in filling gaps and ensuring that your technology is working FOR you, not against you.
At Amnet, we believe that your IT department should give you the competitive advantage your company needs to thrive. To learn more about our services and how we can help your business, speak with one of our IT support experts today.