Technology Assessment Services in Colorado
An Information Technology Assessment Service finds vulnerabilities in your computer network to prevent malware attacks or data leaks. Amnet is a locally owned and operated managed service provider that works with businesses and organization in Colorado Springs, Denver, and Fort Collins metro areas.
Colorado's IT Experts
Technology Assessment Service in Colorado
Amnet is a Colorado Front Range-based technology assessment service provider. A technology assessment service is a comprehensive evaluation of your entire IT infrastructure including all equipment, processes and resources.
Are you worried about vulnerabilities in your Colorado office IT infrastructure?  If yes, then call to learn about our technology assessment service.  With this in-depth service, we can determine the strengths and weaknesses of your current computer systems to determine opportunities for improvement.
Our Computer Network Security Assessment Service will find vulnerabilities in your computer network that could cause dangerous malware attacks or data leaks.
If you are looking for a locally-owned and managed IT provider that understands the importance of reliable computer network support and access to your organization, then you are in the right place!
We service businesses, government offices, and organizations of all sizes in Colorado Springs, Denver and surrounding areas.
Your success is our focus.  As your IT partner in making your IT and computer network-based capabilities a competitive advantage for your business, we take the time to understand your organization and listen to your concerns. Our goal is to establish a long-term, win-win relationship.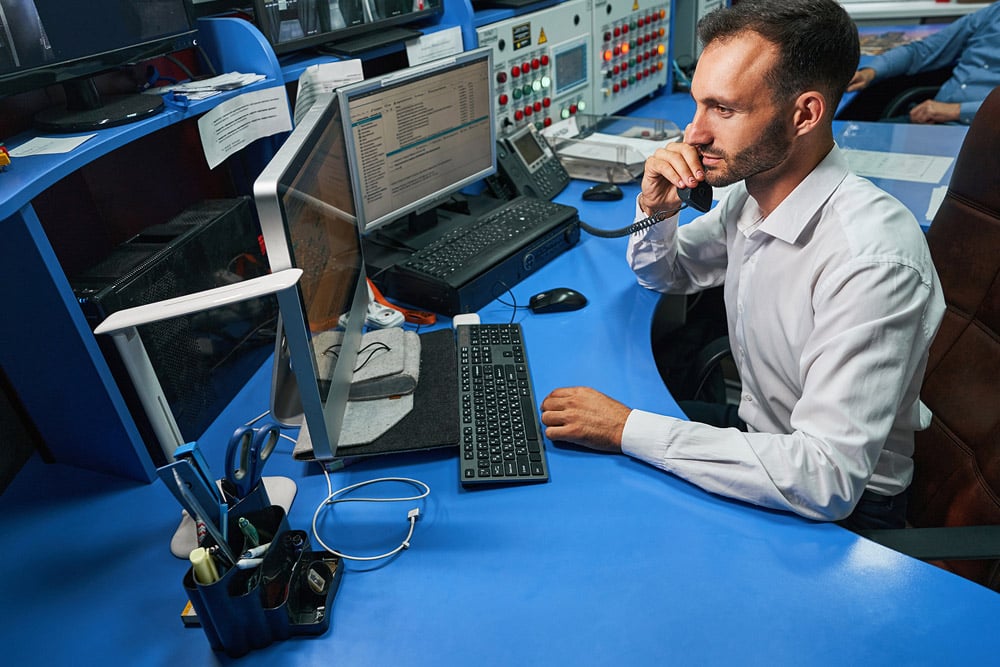 Benefits You Receive
Why is Amnet the Best Technology Assessment Service in Colorado for Your Organization?
Top-Rated Technology Assessment Services for the Colorado Front Range
Are you getting the most out of your business' computer network? The IT infrastructure of any Colorado company can be complex and nuanced. If your IT is configured incorrectly, it can run more slowly than it should and can cause you endless frustration.
Amnet's Technology Assessment is an effective process that we undertake for our clients to determine whether their computer network is in top form and supporting peak productivity.
When you partner with Amnet for a Technology Assessment your business gets the advantages of:
Expert IT Analysis
Talking to you about your workflow and scanning your IT system for strengths, weaknesses, vulnerabilities, and opportunities for improvement will give us the ability to provide you with informed expert advice.
Detailed Review
We know that most Colorado businesses don't care about all of the statistics and numbers. You just want your IT to work! At Amnet, we give you a full, plain-language assessment report.
Your Satisfaction
At each stage of the assessment process, we keep in mind what you're looking to get out of your company's technology, and will tailor our final recommendations with those priorities in mind.
What happens after the assessment? We're not shy! We want your ongoing business, and we will prove our value and expertise to you to win your trust.
A Technology Assessment Can Make You More Productive!
Frequently Asked Questions
What is an information technology assessment service?
An information technology assessment service helps organizations to improve their overall performance by assessing the current state of their IT infrastructure and operations and providing recommendations on how to improve. This type of service can be provided by an external IT consultant or firm, or internally within an organization.
What is the purpose of an IT assessment?
The purpose of an IT assessment is to help an organization understand where they currently stand in terms of its IT infrastructure and operations and to identify areas where improvements can be made.
This can include anything from improving the efficiency of current operations to implementing new technologies or processes. The assessment will typically involve interviews with key personnel, analysis of existing systems and documentation, and may also include site visits.
Based on the findings of the assessment, the service provider will prepare a report with recommendations for improvement.
Organizations can choose to implement the recommendations from the assessment report on their own, or they can engage the IT service provider to assist with implementation. Either way, the goal is to help the organization improve its performance by making better use of its IT resources.
Click to schedule a meeting or give us a call and your IT headaches will soon be a distant memory.