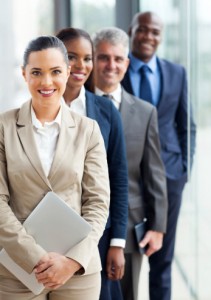 Today, every business in nearly every industry is using the cloud. It has changed how companies do business — not to mention changing almost everything in it. Cloud computing is not simply just a data storage solution. While it is a backup solution for many companies, it offers much more than a backup tool.
Are you using it in the right way? Are you taking full advantage of all of the opportunities and customization options the cloud can offer your business?
The Proof Is in the Application
If you haven't moved to the cloud or customized how you use it to fit your business needs, consider what other organizations have done. For example, companies in the healthcare industry and manufacturing fields are using it as a tool to streamline their operations and, as a result, are saving money, boosting productivity, and enhancing their bottom line. A survey by SiliconAngle.com found that of those companies moving to the cloud, 82 percent have saved money, and 80 percent saw an improvement in their business operations.
It's up to your business to take a closer look at how cloud operations work and then to manipulate the cloud to enhance your own business to ensure you are operating most cost-effectively. With the move to a private cloud — because public clouds tend to pose too much risk — it is possible to create a highly versatile tool that allows for information sharing across all of your business platforms.
How to Decide What Is Right for Your Organization
Aside from working with an IT professional capable of providing you with the ability to modify and customize your cloud utilization, there are several key things to keep in mind.
There is no "one-size-fits-all" solution that works for businesses. What works for your business will not work for another, even within the same industry, in many cases.
You need a solid, technical understanding of how cloud computing works.
It would be best to consider how it will be implemented and any limitations your business may impose on that implementation due to security or compliance requirements.
You also need to be flexible and willing to change your business processes to ensure the best efficiency through cloud computing, which will directly impact the return on investment it can provide.
It sounds like a lot of work and planning, but can it be worthwhile? For many companies, it is the ideal way to improve and grow a business.
Making the Most Out of the Cloud
Each business's needs and goals will differ regarding cloud use. As a business manager or owner, it may be hard to see the direct implications and impression that cloud computing can create. However, with the help of a hands-on professional in the industry who can work directly with you to modify the solution, it is possible to get a great deal out of cloud computing.
One key tactic many of today's smaller and medium-sized businesses use is an MSP or managed services provider. This professional can step in and customize the product to meet your needs. If you are considering using an MSP, there are a few things to remember.
Choose a professional cloud specialist with working experience in your business. If you are a health care provider, for example, ensure this professional has helped others in the health care field to modernize cloud applications. This ensures the individual understands compliance requirements or business processes within that field. That's critically important.
Expect to hire a third-party provider rather than counting on your existing IT specialist to do all of the heavy lifting on their own. Most likely, the professional working for you is already being used to their maximum level. They may not have the time to dedicate to such a move to cloud computing.
Realize the use of MSPs can greatly enhance your outcome. They have resources others do not. They also have more experience and hands-on expertise that can reduce the complications of moving various aspects of your business into the cloud.
In many situations, the use of an MSP rather than a full-time employee can be very beneficial to small and medium-sized businesses. It is less expensive and provides a better outcome because this individual is in fact, better versed in the cloud industry (in most cases).
Once you secure the services of an MSP, the next step is to work through a process to understand how every process within your business can be "in the cloud" as well as what this will mean for your business. It's a step-by-step process that examines each aspect of your business's operations and devises a solution for cloud use.
Then, you'll implement the solutions you select. The professional will remain by your side to guide the implementation, handle the training, troubleshoot problems, and streamline or enhance offerings every step of the way.