Partner with Experts
Looking for a Top Rated Cybersecurity Company in Colorado?
Amnet is a top-rated Colorado Front Range-based cybersecurity company that understands the real value of diligent attention to each and every one of our clients.
As your partner in making your business a fortress against cybercrime, we take the time to understand your organization and listen to your concerns. Our goal is to establish a long-term, win-win relationship.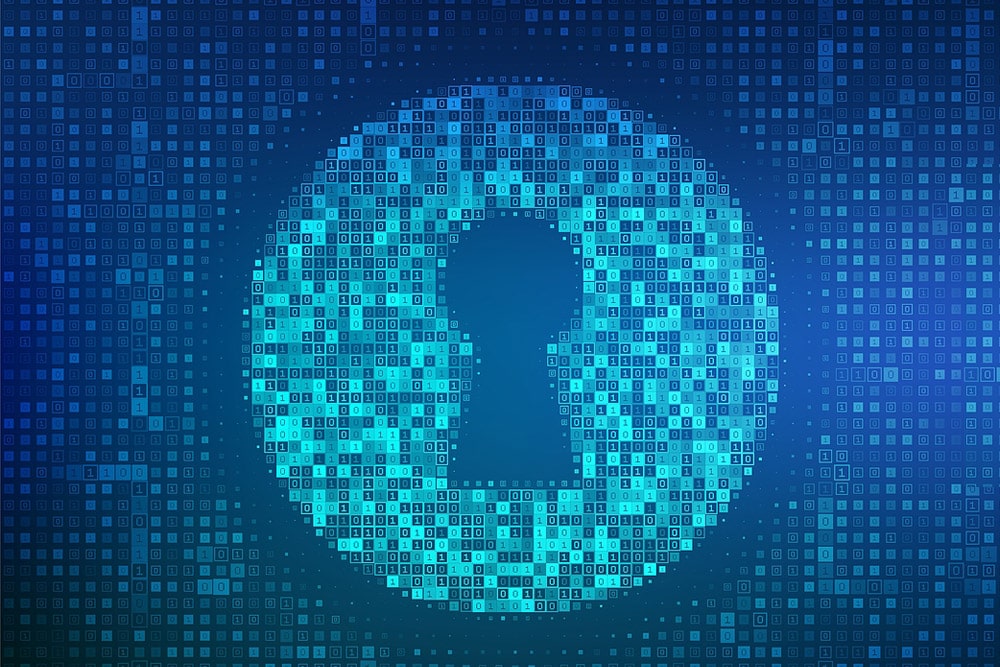 Benefits You Receive
Why is Amnet the Best Cybersecurity Company in Colorado for Your Organization?
Top-Rated IT Managed Services for the Colorado Front Range
Cybersecurity is always lingering at the back of business owners' minds these days, as the headlines are filled with reports of data breaches and companies paying massive ransoms to recover their valuable information.
In the United States there are cyber attacks happening every minute.  Of the millions of attacks, 43% of them are made against businesses.
Making sure your cybersecurity company in Colorado provides network security that is up to par is one business objective you want to obtain.
Cybersecurity Training for Colorado Springs & Denver
Cyber threats like ransomware and phishing scams are a serious danger to businesses just like yours, and the cybersecurity experts at Amnet want to make sure that you know how to spot these threats before they have the chance to cause serious damage.
A well-educated team of employees is your business' best defense against cybercrime.
As a local cybersecurity company, Amnet's experts will come to your office and train your employees to recognize the most common threats out there today. We show your team how to spot cybercriminal tricks and tactics so that they can avoid them.
Part of our standard Colorado managed IT services is to perform a thorough cybersecurity audit on your computer network on a regular basis.  This allows us to identify any potential weak points in your cyber defenses.
Penetration Testing
Penetration testing is a cybersecurity technique businesses and organizations use to identify, test, and highlight vulnerabilities in the security of their network, computers, and security procedures.
Amnet uses specifically designed tools that mimic a wide variety of attacks used by criminals. These tools indicate where your systems are failing you, so we can suggest a strategy to address vulnerabilities caused by technology and processes.
Even people can become a vulnerability. Employees mistakenly open the wrong email or click on a link that they shouldn't and in so doing become a part of the problem. We help employees understand what to look for and avoid by implementing phishing testing and training.
We use the latest penetration testing tools to perform fake attacks against your web applications, software solutions, network, WiFi, and mobile applications. Once we have completed the run of simulated cyber-attacks, our system generates a report that shows us each of the places where your systems can be fortified.
Why choose Amnet as your Colorado cybersecurity company for penetration testing?
You can't patch a hole unless you know that it's there.
You don't know how your employees will respond to an attack unless you simulate one.
You can't be HIPAA or PCI compliant without Penetration Testing.
Network Security
Are you certain that your company's computer network is completely secure?
The network is that part of your system that connects your company's computers. A lot of sensitive and valuable information passes through your network on a daily basis. As a result, your computer network can often be targeted by viruses, worms, spyware, and other malicious digital threats.
Hundreds of proactive Colorado business and organization leaders like you turn to Amnet to analyze, discover, and fix network vulnerabilities before people with evil intent exploit them.
With our Computer Network Security Audit, we can examine your network security to determine whether your company's data is properly protected and help you decide the best course to remediate any issues found.
Once you have made the proactive leadership decision to have a cybersecurity company perform a network audit for your business, Amnet will analyze the following aspects of your IT system:
Measures – to determine the strength of your current passwords, the validity of any firewalls in place, and user access
Fail Safes – to verify whether you have dependable backups that can be relied upon in case of emergency
Maintenance – to ensure that your security settings meet industry standards, that maintenance programming is configured to operate automatically, and that any past employees have been removed from the system.
Cybersecurity Risk Assessment
A cybersecurity risk assessment is a process of evaluating an organization's digital infrastructure, identifying potential weaknesses, and assessing the likelihood and impact of cyber threats. The assessment involves a thorough analysis of the organization's hardware, software, network, and data storage systems. It also takes into account the organization's policies and procedures for handling sensitive information, such as employee and customer data.
One of the primary reasons why a local business needs a cybersecurity risk assessment is to protect its assets. For local businesses, their assets may include proprietary information, intellectual property, financial records, and customer data. A cybersecurity risk assessment helps to identify the most valuable digital assets and the risks associated with them. This information can then be used to develop strategies to protect these assets and prevent any unauthorized access.
Another reason why a local business needs a cybersecurity risk assessment is to comply with regulatory requirements. Many industries have specific regulations and standards that require organizations to meet certain cybersecurity requirements. For example, healthcare organizations must comply with HIPAA regulations, which require the protection of patient data. A cybersecurity risk assessment can help local businesses ensure that they are meeting these regulatory requirements and avoid any legal implications.
Summary
In today's digital age, cybersecurity has become a critical aspect of every organization's operations, including local businesses. With the increasing dependence on technology to support business activities, local businesses are exposed to various cyber threats such as hacking, malware, phishing, and ransomware attacks. These cyber threats can result in data breaches, financial losses, damage to the company's reputation, and even legal implications. Therefore, it is essential for Colorado Springs and Denver businesses to implement cybersecurity within their organizations. 
While you don't often think about your business computer network, the criminals that want access to Colorado businesses have given your network and the networks of those around you a lot of thought. You can foil their dangerous plans for tomorrow by taking action today.  Contact us for a free cybersecurity assessment.
Frequently Asked Questions
How much does cybersecurity for a small business cost?
Why does my business need cybersecurity?
Cybersecurity protects your computer networks, information, and privacy against unauthorized access, exploitation and destruction.  How would losing access to your data affect your business or organization? What would happen if confidential information on your business, employees or customers were stolen or leaked to the public?
Cybersecurity protects you from viruses, malware, ransomware, data theft or loss through hacking, etc. Cybersecurity protects businesses against financial frauds like embezzlement by employees or customers illegally accessing company accounts information, leading to identity theft.
What are the benefits for a small business to outsource cybersecurity?
Small businesses in Colorado Springs and Denver are often vulnerable to cyber attacks due to their limited resources and lack of expertise in cybersecurity. With the increasing number of cyber threats, implementing cybersecurity has become essential for small businesses to protect their digital assets and customer data. Outsourcing cybersecurity services can provide several benefits to small businesses, including expertise, cost savings, and enhanced security.
Expertise. Cybersecurity experts have the knowledge and experience to identify potential threats and vulnerabilities in a company's digital infrastructure. Experienced cybersecurity experts can also develop strategies to mitigate risks and prevent cyber attacks. Small businesses may not have the necessary resources or expertise to handle complex cybersecurity issues, making outsourcing an ideal solution.
Cost savings. Investing in cybersecurity can be costly for small businesses, especially when it comes to hiring and training cybersecurity professionals. Outsourcing can help small businesses save on these costs by providing access to a team of experts at a fraction of the cost. Additionally, outsourcing can help small businesses avoid the cost of potential data breaches or cyber attacks, which can be devastating for a small business.
Enhance the security of a small business. Cybersecurity service providers offer advanced security technologies and tools that small businesses may not have access to. These tools can include firewalls, intrusion detection systems, and encryption technologies. Additionally, outsourcing cybersecurity can provide 24/7 monitoring and support, ensuring that any potential threats are detected and resolved quickly.
In conclusion, outsourcing cybersecurity services can provide several benefits to small businesses. From access to expertise and cost savings to enhanced security, outsourcing can help small businesses protect their digital assets and customer data against cyber threats. By partnering with a local cybersecurity service provider in Colorado Springs and Denver, small businesses can focus on their core operations while leaving their cybersecurity needs in the hands of experts.
Click to schedule a meeting or give us a call and your IT headaches will soon be a distant memory.