Technology is a significant component of success in the business world, and as the demand for better tech increases, so has the demand for must-have managed IT services.
This trend comes as no surprise to experts in the tech industry since businesses everywhere are looking for solutions for saving money, increasing efficiency, and reducing risks associated with managing their own IT infrastructure.
Here at Amnet, one question we often hear from Southern Colorado business owners is what managed IT services we consider essential for every business. To that end, here are four must-have managed IT services we recommend for all that every business should have, regardless of the company's size.
Network Audit
In the simplest terms, a network audit is the equivalent of a checkup visit to your doctor's office – a full report of your IT system's health. An audit will help you understand what you have, how it performs, and how you can optimize your network's health and longevity.
These in-depth surveys of your entire IT ecosystem provide hard data to establish a baseline and devise a strategy for your IT management moving forward.
But what exactly does a network audit include? A thorough review of your IT system's performance, management, availability, control systems, and security. The processes used by your business technology can reveal the following:
Inefficiencies
Ineffective protocols
Weak compliance strategies
Unused, overtasked, or underutilized hardware
Hardware that needs replacement
The final network audit report should provide a virtual roadmap of your entire system – hardware and software.
Penetration Testing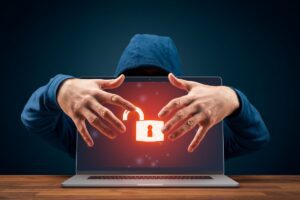 Penetration testing is the next must-have managed IT service on our list. Why? Because everything today is connected to your business network, and cyber criminals want nothing more than to hack your system.
This is why penetration testing is vital to your Colorado business. But how does penetration testing help you?
Using specifically designed tools that mimic a wide variety of attacks used by criminals, penetration testing provides valuable insight into potentially vulnerable systems before an attack comes.
The penetration testing tools we use at Amnet harness the power of fake attacks against your web applications, software solutions, network, WiFi, and mobile applications to assess your risk level. Once we have completed the run of simulated cyber-attacks, our system generates a report that shows us which of your systems should be fortified, ensuring your business continues to be PCI or HIPAA-compliant.
Even your most dedicated employees may benefit from penetration testing, making your network vulnerable to attack. How? Employees mistakenly open the wrong email or click on a link that they shouldn't and, in so doing, become a part of the problem.
For this reason, Amnet's penetration testing services for Colorado businesses include training your employees to know what to look for and avoid.
IT Reporting
Now that you know the baseline health of your IT systems and where vulnerabilities lie, the next must-have managed IT service is regular IT performance reporting.
By receiving regular IT reports, Colorado business owners gain valuable insight into how well computers, networks, cloud assets, and mobile devices serve organizational goals.
These reports are treasure-troves of information on:
Performance Analytics
Application Availability
Incident Reporting
System Availability
IT reporting can expose trends that indicate a hardware or software failure is imminent and what steps can avoid issues, so you don't often need the fourth must-have managed IT service – remediation.
Related: Strengthening Your Cybersecurity Policies
IT Remediation
When a business owner receives a call that their network, systems, applications, or other tech are down, the first thought is likely how long will this last, and how much will this cost? That is understandable. After all, time means money.
For this reason, Colorado businesses that want to stay viable and productive include remediation in their must-have managed IT services budget.
At Amnet, our remediation starts with prevention. We believe that an ounce of prevention is worth a pound of cure. That is why we spend so much time and energy performing network audits, penetration testing, and analyzing IT reports for your business.
But, if something does go wrong, the moment that we get a phone call, an alert from your monitoring systems, or an email from one of your employees informing us that something isn't quite right, our focus becomes all about getting your systems back to an optimal state.
Although we make IT remediation look easy, that is not the case. Each IT problem must be carefully analyzed to discover what went wrong – so we can determine the right course of action to correct the issue.
There are some common areas where remediation may be warranted. For instance:
Network Lag
Connectivity Shutdown
Computer Function
Data Loss
Server Issues
Application Error
Virtual Machine Issues
In the end, including remediation in the list of must-have managed IT services for your Colorado business does three things: enhances efficiency, aligns your current technology with your goals and processes, and improves your security posture.
Amnet – The Must-Have Managed IT Service Provider in Southern Colorado
With these four must-have managed IT services in place, Colorado business owners can rest easy, knowing their technology investments are working for them and their business is running smoothly. By partnering with Amnet, Southern Colorado's trusted managed IT service provider, your business can get state-of-the-art tech support so you can stay ahead of the competition.
And this peace of mind is just a click away. Contact Amnet today to get started.