When it comes to reliable and responsive computer support in Colorado Springs, businesses need a solution that goes beyond one-time fixes. In our modern digital age, businesses rely heavily on technology to not only stay competitive, but also to manage day-to-day operations.
However, managing and maintaining an efficient IT infrastructure can take time and effort, especially for small and medium-sized businesses. Partnering with a reliable and responsive managed IT services provider can unlock many benefits that positively impact your business's productivity, security, and bottom line.
Reliable and Responsive Computer Support in Colorado Springs: A Game-Changing Solution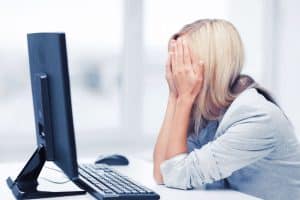 Entrusting your business to a reliable and responsive managed IT services provider is one of the wisest decisions you can make. Why? For the simple reason that time is money. Every hour your staff spends on troubleshooting IT issues, researching solutions, updating software, and so on is time spent away from improving your bottom line. This is especially true with small and medium-sized businesses that do not have a dedicated IT department.
On the other hand, managed IT services offer continuous support and maintenance to ensure your technology infrastructure is operating at its best. From Microsoft 365 licensing and support to business continuity and cybersecurity, here are some advantages that make managed IT services an indispensable asset for businesses in Colorado Springs and Denver.
Microsoft Office 365 Licensing and Support
Microsoft Office 365 has become the go-to productivity suite for businesses of all sizes. Managed IT services provide access to expert support to help you navigate the world of Microsoft 365. Whether you need assistance with licensing, implementation, or troubleshooting, reliable and responsive computer support in Colorado Springs can ensure your business maximizes the benefits of Microsoft 365, improving collaboration, communication, and productivity within your organization.
Regulatory Compliance
No matter what industry your company belongs to, there are likely regulatory compliance standards that you must uphold. Managed IT services providers can help ensure your IT infrastructure meets these standards, including HIPAA compliance, FERPA, and FCRA.
By implementing robust security measures, conducting regular audits, and providing guidance on best data protection practices, reliable and responsive computer support in Colorado Springs will help your business stay compliant with industry regulations, minimizing the risk of expensive penalties and legal issues.
Cloud Backup and Recovery
Data loss has devastating consequences for many businesses. Managed IT services providers offer robust backup, recovery and business continuity solutions that automatically and securely store your data in off-site servers. This ensures that even in the event of a hardware failure, natural disaster, or cyberattack, your critical business data remains safe, and restoration is a quick process. With a solid backup and recovery plan, your business can minimize downtime and maintain productivity in the face of unexpected disruptions.
Cybersecurity Solutions
The consequences of a cyberattack on your business may result in financial losses, reputational damage, and even legal liabilities.
By taking proactive measures to safeguard your company's technology and ensuring a comprehensive cybersecurity plan in place, having a managed IT services provider on speed dial can make a significant difference between a minor annoyance and a catastrophe that could close your doors.
Related: 7 Cybersecurity Tools and Techniques Every Business Needs
Round-the-Clock Support
Technology issues and cyber threats don't pay attention to what time it is. Problems can arise at any time, and any downtime can be costly for businesses. With reliable and responsive computer support in Colorado Springs, your company will benefit from round-the-clock support – ensuring that technical problems are resolved promptly and with minimal disruption to your operations.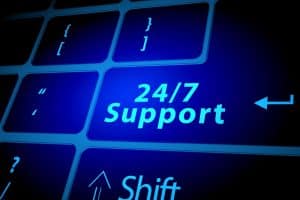 Whether you need support during regular business hours or in the middle of the night, you have ready access to a team of experts to provide immediate assistance to keep your business running smoothly.
Reduce IT Costs
As mentioned above, the costs associated with maintaining your IT infrastructure on your own can be astronomical, especially for small and medium-sized businesses that may not have the resources of large corporations. Managed IT services can provide your business with a cost-effective alternative to traditional tech support by offering comprehensive support – at a fraction of the cost of hiring and maintaining an internal IT team. With a predictable monthly fee that is easy to budget, you can access a team of skilled IT professionals, freeing you up to focus on core business activities and strategic initiatives.
Amnet: Providing Unparalleled Business IT Services in Colorado Springs and Denver
At Amnet, we believe the keyword in "computer support" is SUPPORT. Our team is the foundational support that keeps your team productive, your data secure, and your revenue increasing.
With a dedicated team of professionals managing your computer and IT infrastructure, you can enjoy peace of mind focusing on your core activities without worrying about the constantly evolving world of technology.
Are you ready to see how Amnet can provide your business with unparalleled business IT services and reliable and responsive computer support in Colorado Springs and Denver? The first step is easy – contact us to schedule your free tech assessment and quote.