Amnet Named to 2017 Colorado Best Business List
Local IT consulting experts at Amnet of Colorado Springs are excited to announce that Amnet has been named a 2017 Colorado Springs Best Workplace.
The annual Best Workplaces Awards demonstrates the value of the Human Resources team as a strategic partner and also emphasizes the impact effective corporate leadership has on achieving successful business performance, employee engagement, and customer retention.
Dedication to improving the community is a core part of Amnet and something that the entire team is proud of. Amnet's staff will continue to work hard and to enrich as many lives as they can through technology and compassion.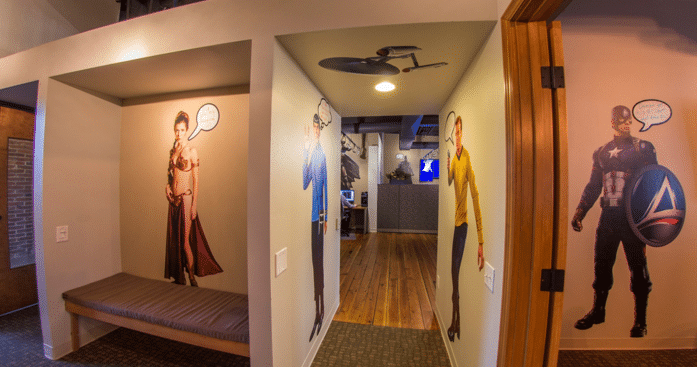 Amnet's CEO, Trevor Dierdorff said, "A Richard Branson quote comes to mind, 'Take care of your employees, and they'll take care of your business. If you treat them like the smart and capable adults they are, they will make smart and capable decisions that will benefit your business. Healthy, engaged employees are your top competitive advantage".
"At Amnet, professional and fun are not mutually exclusive," continues Dierdorff, "Just check out our offices (www.amnet.net/tour). You'll see that we have urban, funky office space featuring exposed brick, 118-year-old wood floors, accented by superheroes and sci-fi characters. Or, come by any Friday afternoon and join our team for margaritas.
"According to over 700 client surveys, our current customer happiness rating is 97%; definitely a credit to our service driven team and arguably a reflection of our employee happiness too."