The IT consulting experts at Amnet in Colorado Springs are pleased to announce that our CEO Trevor Dierdorff will be a guest speaker at the Rocky Mountain Regional CFMA Conference, November 16th-17th, 2017 at the Ritz Carlton Bachelor Gulch, in Avon, Colorado.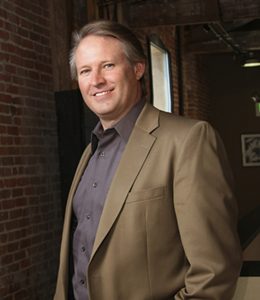 The Rocky Mountain Regional Construction Financial Management Association (CFMA) Conference is a combination of social, networking, and educational events designed to enhance professional development, keep you up to date on changing tax legislation, provide important updates on our region's economic climate, address the important topic of cyber security and provide practical information in a number of different tracks.
Trevor Dierdorff- CEO
Trevor Dierdorff is the Founder and CEO of Amnet, serving Colorado businesses since 1998. He first got involved with computers at the age of 10 when he took a BASIC programming class. The company began while he was working at Best Buy back in the days of Windows 95. He went out on his own in 2000 and has been recognized as one of the Most Influential Young Professionals in Colorado as well as Small Business Person of the Year. Today, Amnet serves the technology needs of construction related companies with 20-300 employees from Fort Collins to Trinidad. Doing more than just "keeping the boxes running", Trevor serves his clients from a Chief Information Officer (CIO) perspective so that he and his team can find technology solutions to help Amnet's clients achieve their goals and alleviate their pains.
"At a time when costs of people and materials are at an all-time high, improving efficiencies and cutting expenses are more important than ever," says Trevor Dierdorff, CEO of Amnet. "To remain on the cutting edge of business you have to learn about technologies that you can implement today and what to look forward to in the future."
"With Amnet, you gain a reliable and experienced IT partner," continues Dierdorff, "We stay out in front by providing the right solutions and support to ensure your success."
Don't let the ever-changing technology landscape get you down, give us a call today and let us help your business prepare for the future. (800) 343-9019 or info@amnet.net.