Businesses sing the praises of Amnet's IT services in Denver
Leveraging the right IT support and solutions to boost your medium-sized Denver company to the next level is important. Choose Amnet for your Denver IT Services.
Choose right, and the moon is too close a target. Choose wrong, and you won't get past first base.
Why?
Everything your business does is linked to your IT! Growth, expansion, adding or removing employees, remote workers, team collaboration, and efficiency…you see the implications. In addition, depending on the size of your business, your IT support needs will vary. A 50 workstation company in one city has different IT challenges compared to a 100-employee business with mobile units, mobile sales reps, and multiple geographic locations.
Professional Management of Business Technology
Businesses across the Denver area have turned to us for the professional management of their business technology resulting in significant, real-life benefits. IT management isn't just about making your technology work. That's just the beginning. You want your IT to improve your workflow and boost your ability to reach your goals. That's what we deliver.
Greater Efficiencies – We will configure, maintain, and monitor your IT infrastructure so you can use it to get more done in a day – instead of spending your day fixing it.
Higher Returns – We will optimize your IT environment – allowing you to work smarter and more efficiently to bring higher returns for your time investment.
Fewer Complications – We will provide IT that does what you want it to do – work without speedbumps that slow output.
More Potential – We will implement IT that will enable your company's potential. Utilizing scalable solutions will encourage growth and innovation.
Let's get started! The success of your IT services in Denver is just a phone call away. (303) 825 – 3228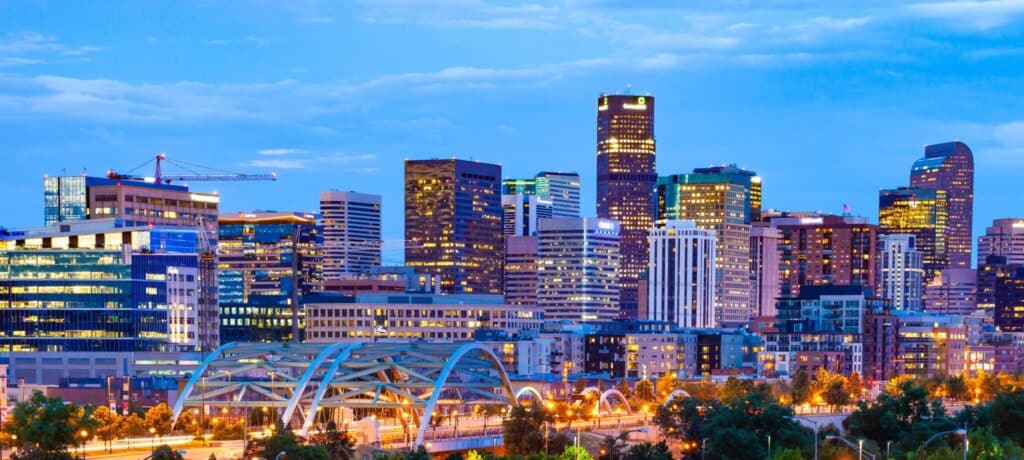 Features of our IT Services for Denver businesses
Unlimited IT Support
We – unlike our competitors – refuse to charge clients by the hour for expensive and inconvenient on-site technician visits. Our plan gives you and your in-house team unlimited access to both remote and on-site support during business hours. In addition to this huge advantage, we remotely monitor your IT systems around the clock to ensure the smooth functioning of your IT and to deal with issues before they become a problem. Often, we can remediate issues remotely without having to inconvenience you with an on-site visit.
Proactive Maintenance
All-hours monitoring is only a fraction of what goes on behind the scenes when you partner with Amnet to care for your IT. In the background, a team of cyber-security gurus constantly works to make sure that you have the latest in antivirus software, firewalls, and anti-spam. These masters of cyber-security know how to keep your company safe from costly data breaches and are committed to the fight against cyber-crime.
Convenient Service
Our wall-to-wall service is designed from the ground up for customer satisfaction. Our monthly, stable, inclusive billing helps you simplify your IT budgets and protects you from the spikes of expensive repairs or replacements. Also, our valued customers are able to "walk away" from their IT knowing that it is in good hands. This enables you, the business owner, to focus on what makes you money and enhances the value of your business.