Although children these days are amazingly adept at navigating the Web on devices of all kinds, it doesn't mean that they are necessarily safe, even with all of the optional security measures parents have at their disposal. Kids are clever – and very crafty at bypassing the very security measures meant to keep them safe. Parents have perhaps become a bit relaxed for this very reason – that cybersecurity and parental controls on devices and desktops will "handle it". Parental oversight is, ironically, more in order than ever. If for nothing more than to monitor kids' Web-viewing habits as well as their ability to get around security add-ons and measures and adjust accordingly.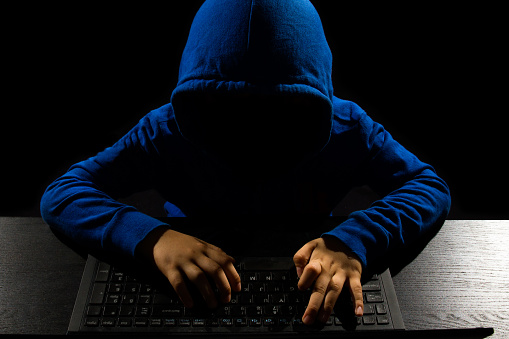 Can-dos and Can't-dos
Kids, as we all know, are very clever and can do many things on mobile devices – especially when navigating tablets. They are highly comprehending when it comes to recognizing patterns, shapes, words, and numbers, so they can zoom around tablets with the greatest of ease until you get to the complexity of how to use apps, play and upload videos, or read apps; making videos, finding new apps in the marketplace, or purchasing new apps. Keeping devices in safe mode when your kids are using them will help restrict their activity to a great degree. Do not let them see how you can activate and de-activate safe mode selection, though.
Talking Cybersecurity
The "difficult" conversations with kids used to involve things like the birds and bees or drugs and alcohol. Now, that difficult conversation might likely involve cybersecurity and keeping kids safe on the Web by respecting it, no matter how much they whine about wanting to access that video streaming site to see that movie that their friend Johnny's parents let him watch. They need to know that they may put highly sensitive data, the device itself, and even themselves in danger if they seek to supersede the specific cybersecurity measures you've put in place for good reason. Being firm and removing device and Web privileges when this is not respected is absolutely essential in keeping all parties safe and kids learning proper boundaries.
Specific web filters and monitoring will help you track your kids' activity online. Hackers and phishing scheme opportunists recognize that more and more kids (and younger kids) are surfing the Web, and they tailor certain exploits and malware for them. Also, one misspelled word can send you (or them) to a completely unintended and dangerous website. Web filtering apps such as OpenDNS will help you to decide which sites are safe for your child or children.
What Cyber Experts Tell Their Kids
Experts from cybersecurity companies routinely tell their own kids things like:
Social media posts can never truly be deleted.
Don't say something to someone online you wouldn't say face-to-face.
There are real people behind online "Avatars".
When uncomfortable online, exit out of that site or chat room.
Don't click on ANYTHING you aren't 100% sure of as being safe. If unsure, always ask.
What IT Experts Are Saying
Cybersecurity is perhaps the most popular aspect of IT in terms of spending.  If you have questions about online safety for your kids and how much cybersecurity may be required, contact a qualified managed IT services provider in Colorado.