Have trouble Finding Reliable IT Services Or Computer Support In Florence, CO?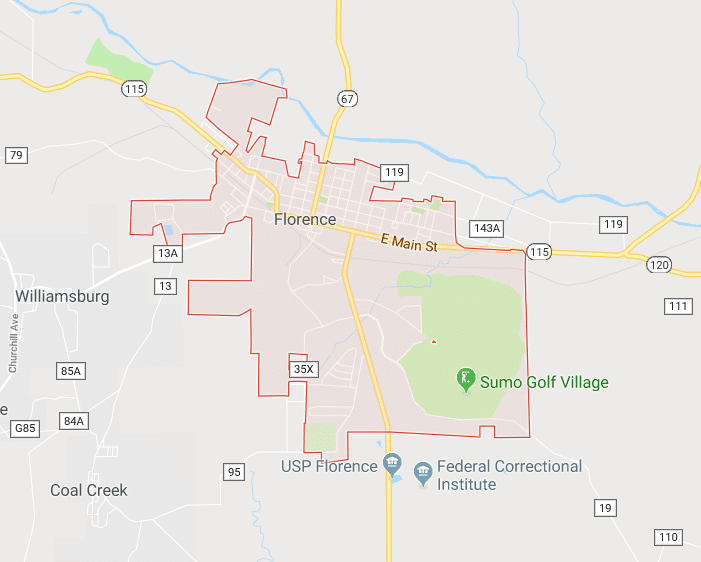 Having multiple locations for your business in Florence may be necessary, but that doesn't mean it's easy.
As your city of Florence business grows, additional clients, employees, and revenue will require you to add a new location or two to your business. While it's certainly a sign that your business is moving in the right direction,  with it comes a whole new set of challenges.
The primary challenge is your IT; whereas data storage, cloud configuration, and business phone networking were a simple matter before, it's not quite as easy when you account for a new office that's miles away. That's why you must consider technology that will bring all your locations together.
Maintaining a business with multiple separate locations is not an easy task. As your business grows to the point that new office space is required or service in a new location is feasible, your worries and stress can often compound, and that's not to mention the new challenges you'll encounter.
A big concern is your business' technology and data. Whereas before, you may have found it easy to store and use your hardware, data, and technologies at one site, it's not quite as simple when you factor in a new location.
The good news is that Amnet can help.
Keep Your City of Florence Business Connected In The Cloud
Amnet is an experienced provider of IT support for multi-location businesses in your area. When you choose us as your partner in IT and business, you gain a valuable resource to help you solve the daily, frustrating problems that come with managing a business with multiple offices – the cloud.
It's OK to be unsure about technology as new as the cloud. A healthy dose of caution is always recommended when considering a new technology for your city of Florence business, but why bother taking any risks?
Amnet offers a range of cloud solutions, and we want to help you find just the right application of this new technology to help you do more. We offer the following cloud services to help keep your locations in Florence connected:
Microsoft Office 365: You're probably using applications such as Microsoft Word, Microsoft Excel, and Microsoft Outlook to get work done daily already. Now, imagine how useful those apps would be when fully configured in the cloud.
Microsoft Azure: As Microsoft's enterprise-grade cloud computing platform, you can trust Azure to offer your business the best of this new technology. With Amnet facilitating your user experience, you can cut costs by hosting off-site and benefit from a scalable configuration that fits your business needs.
Storage in the Cloud: By moving your vital data to the cloud, you can enjoy greater security, increased accessibility, and lowered costs. Instead of storing onsite, you can reduce costly local hardware by storing your files in the cloud, where they'll be safe and easily accessible to you and your staff.
Cloud Storage: Power outages, cybercrime, hardware issues, and human error are all common occurrences – and when they stop you from getting work done, there are major effects: lost wages, diminished productivity, unhappy clients, and in some cases, legal issues. A cloud backup solution addresses every one of these possibilities. With backups of your data and applications in the cloud, you always have secure and easy access to everything you need to continue working and serving clients.
The Cloud Will Do More Than Keep Your City Of Florence Business Connected
With Amnet as your partner in cloud technology, you can ensure that your business harnesses a vast range of benefits, including:
Streamlined operations:

Reduce complexity
Access your IT infrastructure from anywhere on any device
Scale to add new functionality quickly, easily, and cost-effectively

Enhanced security and business continuity:

Disaster Recovery and Backup are automated and fully handled
Cybersecurity protocols are strictly followed
Updates and Upgrades are done automatically and regularly

Control costs:

Predictable, subscription-based pricing
Set up your new employees – or remove departing employees – faster, cheaper, and easier
Use it without having to "own" it – no capital costs to install, update, and maintain the infrastructure
Amnet understands how important it is to develop effective lines of communication and collaboration between the many locations in Florence that a business like yours needs. We'll help you develop an IT infrastructure to tie your separate locations together.
IT is an undeniably important consideration for businesses that intend to operate from multiple locations. Technology is crucial in keeping your many offices and employees connected and collaborating productively.
Equip your business with the latest technology to keep your city of Florence business' many locations connected. To learn more about what cloud computing will do for your company, contact the Amnet team of cloud professionals today at (719) 442-6683 or email info@amnet.net to get started.