You're looking for specialists in computer repair, but we suspect you're also looking for a full-service IT firm that can tackle all aspects of IT networking, end to end. If so, we offer a wealth of services that provide end-to-end coverage, and guarantee results on every aspect of our proactive IT network support. We believe this makes us a leader among Colorado Springs computer repair companies (as do many of our loyal clients). But, don't take our word for it. Read on, check out our website and testimonials, and discover just why we may be the perfect computer support company to remedy your IT networking issues.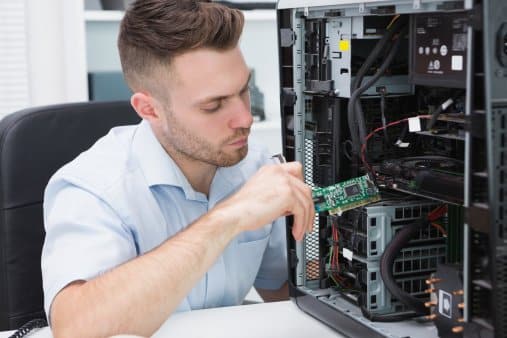 Computer Support for Colorado Springs SMBs 
We understand the varied IT needs of the business community of Colorado Springs. In 2016 going into 2017, this involves a wide variety of issues, from compliance readiness to workplace awareness of cyber safety, to fundamental IT security, performance, and productivity concerns. The good news for cost-concerned CO businesses is that we feature flat-rate, inclusive monthly billing and proactive maintenance as part of our managed services option. Our strategic partners and extensive certifications also ramp-up our resource quotient, and your "worry-free" factor as well.
We don't employ the "break-fix" method of IT services, as many computer repair companies in Colorado Springs might. Instead, we establish preventative, long-term measures as part of our collective IT expertise. We also keep small and mid-size companies in CO safe from HIPAA compliance violations and subsequent fines, via industry-leading IT security resources.
From front end to back end and top to bottom, we have you covered on every single aspect of your IT networking. We make your job easier, by providing:
For Specialized Computer Repair in Colorado Springs  
Our specialized, full-spectrum solutions can help get you back on your computer-networking A-game once again, no matter what your challenges are. Call one of our helpful Colorado Springs computer repair agents at 719.544.8324 now (or use the secure email form on our contact us page) for more details on how to get started receiving the computer support you deserve.