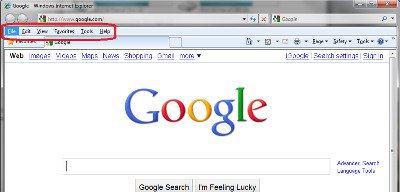 Windows 7 Tip #1:Aero Shake
Most multitasking computer users generally have five to ten different applications open at once on their computers. For me, this clutter is often annoying and distracting. I'll have a window I'm focused on, but suddenly I notice another event in an application that draws my attention away from the task at hand. This has become even more of an issue in my multi-monitor setup.
Interestingly, Windows 7 has an interesting new feature that remedies some of this problem. It's called Aero Shake.
Take your average cluttered desktop: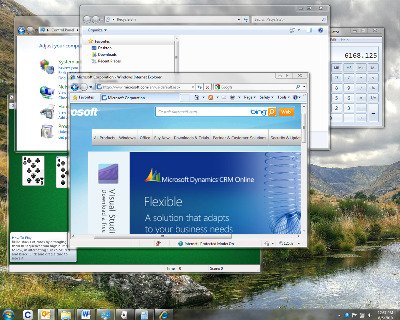 Suppose that I need to focus on some material I'm researching on Microsoft's website. I can quickly minimize all open windows on my computer by using the Windows key on my keyboard while pressing the letter D, or I can simply grab the open Internet Explorer window, shake it gently with my mouse, and all other open windows minimize to the taskbar.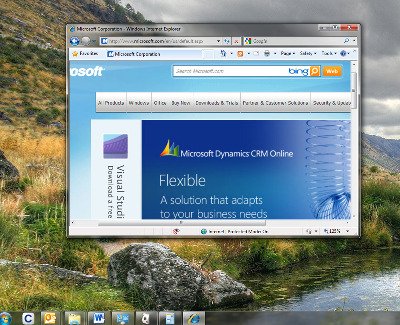 Give the window another shake, and the windows open back up to where they were, in the same order and at the same location on your screen as before, even if you have multiple monitors.
To read more about Aero Shake and see a video of this in action, browse to http://windows.microsoft.com/en-US/windows7/products/features/shake.
The Missing Menu
When I first began using Windows Vista and even now into Windows 7, I noticed something missing when I opened Windows Explorer, Control Panel, or Internet Explorer. The File/Edit/View menu appeared to have been taken away: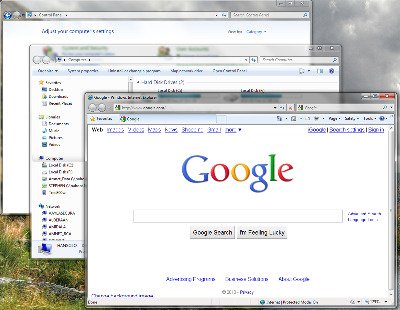 Not to worry. Microsoft did not take away these options. They only hid them. Simply press the ALT key on your keyboard and viola, the menu appears: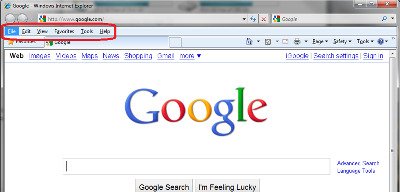 After you've finished with your selection, the menu will disappear once again.
Quick tip: To make the File/Edit/View menu always appear in Internet Explorer, right-click anywhere near the Safety or Tools option, and select Menu Bar. The missing menu will then stay visible.