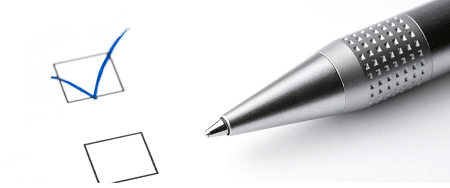 Reports in Windows 7 Helps with Troubleshooting
Windows 7 has some pretty cool features to help you troubleshoot your problems. Let's take a look at some of the reports.
---
1. Power Efficiency
---
Those of us with laptops often find ourselves running out of energy on our systems at the worst time. Windows 7 has a built-in utility which can help with determining power efficiency and then give you a report.
From Start, type in command and then right-click on Command Prompt and choose Run as administrator.

From the command prompt, type in powercfg –energy. The system will scan for about sixty seconds and then provide you with a report location.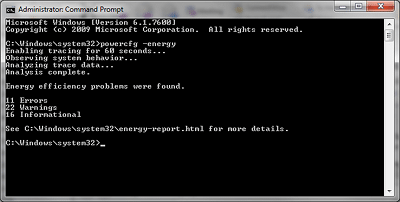 Open that file in Internet Explorer to review any findings provided. The report is fairly in-depth, but it can definitely assist in making changes to your system to maximize power usage.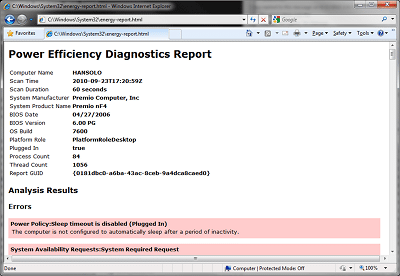 ---
2. Reliability Issues
---
If your computer system has problems every once in a while, such as applications hanging or even applications crashing, Windows 7 has the Reliability Monitor which can help. This application will show you the reliability history of your system over a period of time. This will help you determine where your problems lie so you can take steps to stabilize your system.
Access the Reliability Monitor by typing in reliability from the Start menu. Click on View reliability history.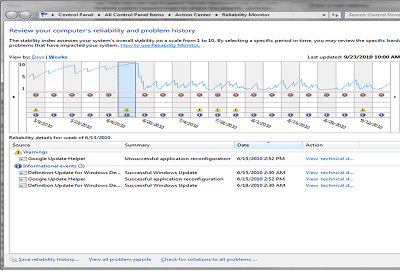 Click on any day, or week, and see which applications seem to have the most challenges during that time period.
---
3. System Diagnostics
---
The Resource and Performance Monitor has been in Windows for some time. However, the System Diagnostics Report is a newer feature which can help you diagnose what problems your computer may be experiencing and also provide details to enhance the performance of your computer.
To generate a System Diagnostics Report, launch an Administrator command prompt. From Start, type in command and then right-click on Command Prompt and choose Run as administrator.

At the prompt, type in perfmon /report. The Resource and Performance Monitor screen will open and gather data for about sixty seconds. You will then be provided with reporting on issues with your system and various checks on performance. From there, you can make informed decisions as to where you may correct problems.