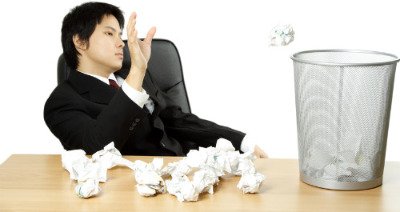 Help! I deleted a document from My Documents and I have no backup. Is there any way to get the document back?
At least once in your computing atmosphere, you will delete a file that you did not mean to delete. Normally, that file will be safely stored in the Recycle Bin. Occasionally though, you might permanently delete a file by either holding down SHIFT and DELETE or by emptying your Recycle Bin.
Fortunately, Windows 7 users have a 'get out of jail free' card up their sleeves. Shadow Copy is something that has been around since the days of Windows XP but not until Windows 7 has it been so easy to use, particularly for users who are not on a business network. Shadow Copy is a feature of Windows that takes snapshots of data of an entire Windows volume at a specific point in time over regular intervals. While there are many other technical aspects of Shadow Copy that we could discuss, let's look at the practical application of the technology.
Within Windows 7, I will open up My Documents. In this folder, I have my prized grilling cookbook, a PDF file. I will intentionally delete this file from my system.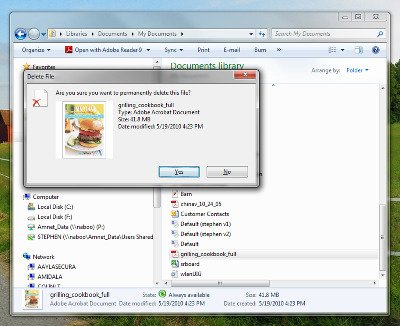 The file is now gone from My Documents. As I held down my SHIFT key when pressing DELETE, this file is permanently deleted and will not be found in the Recycle Bin.
To get this file back though, I need to right-click on My Documents and then go to Properties.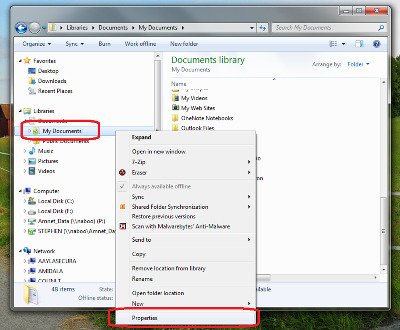 From this screen, I see a tab called Previous Versions. This is where we are able to locate our Shadow Copies. On my computer, I see that there was a Shadow Copy snapshot taken at 7:00AM of My Documents. I'll select that snapshot and then click the Open button.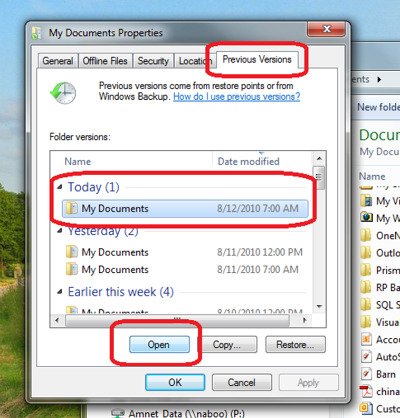 I now see the snapshot of what My Documents looked like at 7:00AM this morning. From this point, I can simply drag the cookbook back to My Documents and it will copy back over. You can verify that you're looking at a snapshot by reviewing the address area at the top of the screen.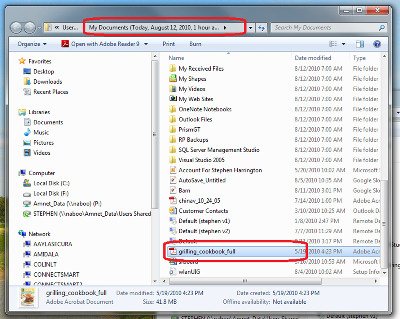 That's all there is to it!
Shadow Copy can also be used to restore entire folders, not just files. Also, if you have made a change to a document and then saved that document, you can use this feature to revert back to a previous version of that same file.
To make changes to the Shadow Copy settings on your computer, also called System Protection in Windows 7, open Control Panel then System and Security and finally System. Click on System Protection on the left-hand side. You'll then be able to change various settings related to System Restore and System Protection.
For more information on Shadow Copy and System Protection, please visit http://windows.microsoft.com/en-US/windows7/What-is-system-protection.