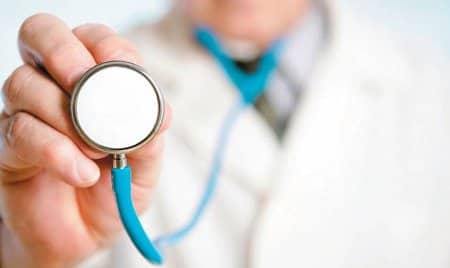 Local IT Support Can Improve Your Practice
The prospect of implementing electronic medical records into your practice is both an exciting and overwhelming idea. The potential benefits of the EMR are clear: Less time spent on finding/finishing paper charts, increased efficiency with e-prescribing, integrated labs and diagnostic imaging, and higher reimbursement due to better coding. However, there are practices whose IT efforts have left them frustrated and depleted of time, energy, and money. The failure rate of many EMRs is dismal: roughly 30-40% of practices who had purchased an EMR ended up placing it "on the shelf".
In 2007, the Medical Group Management Association conducted a study to investigate the experiences of practices who had adopted electronic medical records. The key findings were:
Over 76% of the adopters were satisfied with their EMR system; only 66% were satisfied with their vendor support. Many EMR vendors have remote support, and sometimes this support is only available during certain hours of the day and week, leaving the practice to fend for themselves when their system is off as well as their support.
Much hard work and planning is required to increase the likelihood of 100% EMR adoption. -Most practices should expect increased operating costs, reduced productivity, and a variety of challenges the first 6-24 months.
After the first 6-24 months, the benefits should exceed the costs.
There are many potential causes of unsatisfactory EMR implementation, but the common complaints encountered from written and verbal reports are about vendor support: the staff had poor, incomplete training on the technology from the vendor, and a large portion of the implementation process was left to the practice, with unfulfilled or delayed support from the vendor.
The beauty of the local partner support model that Amnet has with gloStream electronic medical records and practice management software is that local support is available on-site when you need it by knowledgeable engineers, eliminating the hassle of waiting on the phone for limited technical support in another state or country, a common service model seen with other vendors. Some EMR vendors leave the burden of finding and installing quality hardware and software on the practice. Amnet relieves you of that load and ensures that your practice's technology is secure, safe, and HIPAA compliant. gloStream's software development team stays current with HITECH act updates and EMR certification requirements and guarantees that gloEMR will qualify you for the Medicare/Medicaid incentives. gloStream's patented gloDNA ensures that your implementation and training is complete and satisfactory. This is provided on-site as well by Amnet and gloStream's team.
Here are some of the benefits you can expect from an electronic health record:
Availability of patient health records, whenever, wherever.
Improved quality in the patient health records.
Increased productivity.
Reduction in practice costs.
Increased practice revenue.
Increased billing.
Increased quality of care and patient safety.
Better documentation.
Reduced staff time.
Increased physician, referring physician, consulting physician, and patient satisfaction.
If you'd like to hear more or get your own EMR solution with local support for your practice please contact Amnet.