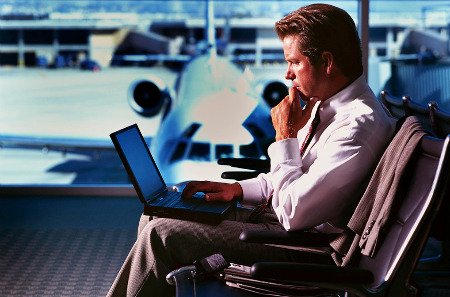 Choosing the best connection
When I connect to a new wireless network, I am given an option to specify if the connection is a Work, Home, or Public connection. Which should I choose?
Many users of Windows 7 note that there is a new security-related screen when connecting to a wireless network, or even a wired network.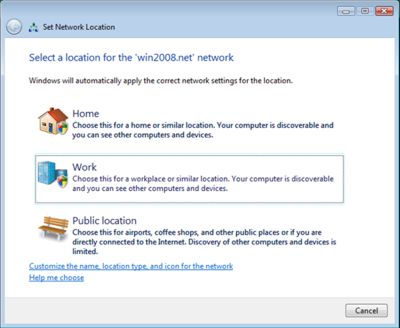 Windows 7 has new security features which automatically will lock down your workstation based on the location that you specify. As soon as you choose Public location, for instance, your system will enable the Windows firewall and incoming connections into your computer will be limited. However, if you're at home and you select the Home option, your computer will be able to be seen by other workstations on the network.
Make sure that you choose the correct setting for the correct location. If you choose to specify Public location when you're plugged into your work network, you may lock out tasks from having access to your computer. But, if you choose Work when you're at a coffee shop or an airport, you may expose your computer to other workstations also sharing that same connection
For more information on choosing network locations, please visit http://windows.microsoft.com/en-US/windows7/Choosing-a-network-location.