A Refreshed Office Space and Crisp New Logo serve as Symbols of Growth for Local IT Provider
COLORADO SPRINGS, CO – August 29th 2016 – Amnet recently held a community open house to celebrate the unveiling of their new logo and newly renovated office space. Roughly 100 people gathered to take a peek at the new, modern logo and recently refreshed and optimized office space.
The newly renovated office space really capitalizes on the historic Trestle Building to create a space that is urban, techy, fun, and professional. Amnet pushes the boundaries with unique and fun design touches like featured portraits of characters ranging from Darth Vader to John Wayne. The festive atmosphere was especially enhanced with musicians from The Colorado Springs Conservatory. Amnet is incredibly excited about the ability of this new space to generate optimized inspiration and productivity for their clients.
Amnet also made a change to their logo that reflects a step towards modernization while also paying respect to the Amnet legacy of days gone by. The new logo is a great modernization of the old logo and seeks to convey Amnet's commitment to continual development in a fast-paced industry. However, it also conveys a company that pays homage to the established legacy of the Amnet color scheme. The new logo aligns Amnet's image with its team in a way that will resonate with clients present and future.
Notable attendees at the unveiling open house included: Mayor John Suthers, Chief of Staff Jeff Green County Commissioner Denis Hisey, Councilwoman Jill Gabler, Councilman Tom Strand, Convention & Visitors Bureau CEO, Doug Price, CSBJ Executive Editor, Ralph Routon, Bryan Construction President, Vince Shoemaker, Colorado Springs Conservatory CEO, Linda Weise, Congressman Lamborn's District Director, Jarred Rego, Senator Gardner's Regional Director, Brandon Gould among other valued guests. Select photos from the event as well as an image of Amnet's new logo can be found attached.
Amnet CEO Trevor Dierdorff was incredibly excited to celebrate these milestones with his entire team and is incredibly proud of the continual commitment to development.
If you'd like to connect your business-minded audience with more information about what these exciting business milestones mean for both Ament and their valued clients, please contact Treveor Dierdorff for more information.
ABOUT AMNET
Amnet is a leading IT Managed Service Provider (MSP) that businesses throughout Colorado Springs trust to maintain and optimize their IT environments. With a focused vision on generating prosperity for clients, Amnet serves companies both large and small across Colorado Springs by providing extensive IT support, innovation and implementation.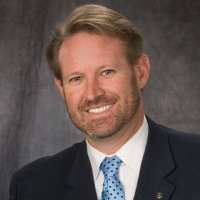 Trevor Dierdorff, CEO – Amnet
{email} – {phone}