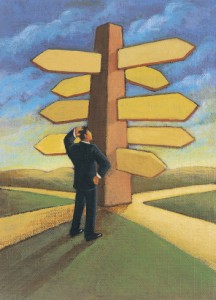 AVG's recently updated privacy policy allows them to collect "non-personal data", which could then be sold to third parties. Although this has stirred up a lot of concern in users, AVG explained that previous privacy policies had also possessed the ability to collect search history data, however, it was stated using different wording.
With all of the concern, it might be a good time to take a look at AVG's privacy policy first hand.
In the "What do you collect that cannot identify me?" section, AVG states:
We collect non-personal data to make money from our free offerings so we can keep them free, including: Advertising ID associated with your devices, browsing and search history, Internet service provider or mobile network you use to connect to our products, and information regarding other applications you may have on your device and how they are used. Sometimes browsing history or search history contains terms that might identify you. If we become aware that part of your browsing history might identify you, we will treat that portion of your history as personal data, and will anonymize this information. We may also aggregate and/or anonymize personal data we collect about you. For instance, although we would consider your precise location to be personal data if stored separately, if we combined the locations of our users into a data set that could only tell us how many users were located in a particular country, we would not consider this aggregated information to be personally identifiable.
Next up is the "Do you share my data?" section. This is a great question to ask, and AVG responds:
Yes, though when and how we share it depends on whether it is personal data or non-personal data. AVG may share non-personal data with third parties and may publicly display aggregate or anonymous information.
However, they elaborate on this, saying:
If we are legally compelled to disclose your personal data to a third party, we will use commercially reasonable efforts to notify you in advance of a disclosure unless legally prohibited. If we are involved in a merger, acquisition or asset sale, we will abide by this Privacy Policy, and any affected users will be informed if we transfer any personal data to a third party or if personal data becomes subject to a different privacy policy as a result.
By this point, you are probably asking yourself: "What rights do I have over my data?" That is the next section of AVG's privacy policy, and it states:
You have the right to ask us about the personal data we process about you, the purpose and nature of the processing, and to provide information on who we share it with.
You have the right to request that we update, correct, or delete (assuming that this does not impact the services we are providing to you) your personal data at any time.
Once again, they add to this, stating:
Please note that we may reject requests which risk the privacy of others or are unreasonable or repetitive, or would require disproportionate effort. Unless you request us to delete your data, please note that we may keep your personal data for one year after you stop being a customer (but we typically keep your personal data no longer than is reasonably necessary given the purposes for which the data was collected).
Security Expert and Chief Executive of Think Privacy, Alexander Hanff, says AVG's new ability to collect and sell search and browser history data has put them "squarely into the category of spyware", and adds, "It is utterly unethical to [the] highest degree and a complete and total abuse of the trust we give our security software."
The change to AVG's privacy policy was created in order to make money from its free anti-virus software by selling search history to advertisers. Not a lot of us are too shocked by targeted advertisements anymore, but having software such as an antivirus with elevated privileges collecting the data does seem like a breach of trust. Contact us at {phone} or send us an email at {email} for more information.