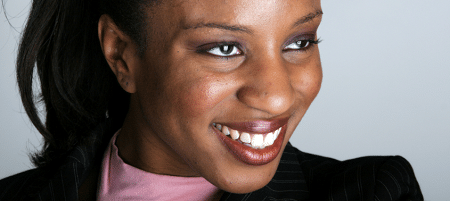 Being successful in business is due in large part to your mindset.
Professional skill and connections can take you far, but if you do not have a personable demeanor, you might find success to be out of reach.
At its core, business is about relating to people by way of offering goods or services. While being ambitious and enthusiastic are important character traits for business success, it's also important to realize that you have to sell yourself before you can sell a product. Here are some important things to remember when developing your attitude in business.
1.    Think positively
This advice is foundational to cultivating a good business attitude. A recent business study has shown that those who have realistic goals, often compliment their coworkers and show gratitude for even the smallest windfalls are the ones most likely to advance in their career. Having a pessimistic outlook can decrease motivation for personal and professional advancement. Staying positive will allow you to keep pushing forward towards your career goals. For more tips, check out this article.
2.    Think assertively without being aggressive
Being assertive is an excellent business trait, though when acting assertively it is easy to be overly aggressive. The key to acting assertively without acting aggressively is communication. When asserting yourself in a business setting, try not to crush or minimize other people's perspectives. Allow other people the same amount of time to describe their needs as you've allowed yourself and, of course, be open to compromising your needs to meet others halfway.
Taking the time to listen to your coworkers will make you a team player, and team players are often those who advance most. For more advice on acting assertively, read this article.
3.    Be compassionate when dealing with conflict
No matter where you work, you'll eventually find yourself in conflict with a coworker. When resolving the matter, make sure you approach the other person with an adequate amount of compassion. We all deal with stress; sometimes it even gets the better of us. Keeping your mind open when resolving conflict will improve your skills at doing so. Being able to effectively deal with interpersonal conflict is a personality trait that is sure to help you advance in any career. If you're interested in learning more on showing compassion during conflict, take a look at this article.
Every successful businessperson has a well-cultivated and implemented business attitude. Professional advancement is dependent on your ability to deal with other people, because all businesses readily involve personal interaction to some degree. These tips and bits of advice will be helpful when evaluating and improving your business attitude, making success far more obtainable. Keep in mind: having a good business attitude takes work. Don't forget that a good personality is an essential business skill.